ATCOs' Branch – United Kingdom
Mike Reed
ATCOs' Branch Captain
Greetings everyone, thank you all for committing to playing in the inaugural Solidarity Cup, I'm sure we will have a great time.

I've been an ATCO for nearly 25 years, golfing on and off for about the same and union rep for about 13 years, all to various levels of ability - the flying public will be unwittingly pleased that my controlling is generally better than my putting....!

My sporting hero is Seve Ballesteros, watching him whack a ball all over the course is why I started playing in the first place.

Looking forward to the event immensely, may the best team win!!
NATCA – United States of America
Mike MacDonald
NATCA Captain
Handicap: 18

Welcome to the inaugural Solidarity Cup. Many thanks to our friends from across the pond for conceiving such a competition. This is an incredible venue and the NATCA team is excited play this track.

I am one of the NATCA engineers playing this time around. I have been in the aviation industry for the past 27 years and a proud NATCA member since the engineers were organized in 1997.

I have been fortunate that my whole family has the same passion for golf as I do. My favorite Ryder Cup moment was 1999 at the Country Club in Brookline, MA. The Europeans were up 10-6 going into the final round. The Americans rallied to win the first 6 matches of the day and surged back to win when Justin Leonard halved his match with José María Olazábal.
Paul Winstanley
Winston
Handicap: 18

Chair of the ATCOs' Branch of Prospect the union representing Air Traffic Controllers and ATM specialists in the UK. I first became active in the Union in 1987, weeks after going solo. I've held many positions locally including being unit representative at the London Area Control Centre at both West Drayton and latterly Swanwick. I was elected to the National Executive in 1993 where I has held positions with specific responsibilities for Conditions of Service, Salaries and Structure and Working Practices. I was elected Vice Chair in 2003 and Chair in 2006, a position I hold today.

Away from work I like fine wines, good company and all things Manchester United.

Favourite Band: The Stone Roses

Sporting Hero: Eric Cantona/Seve Ballesteros

Greatest Ryder Cup moment: Anything involving Seve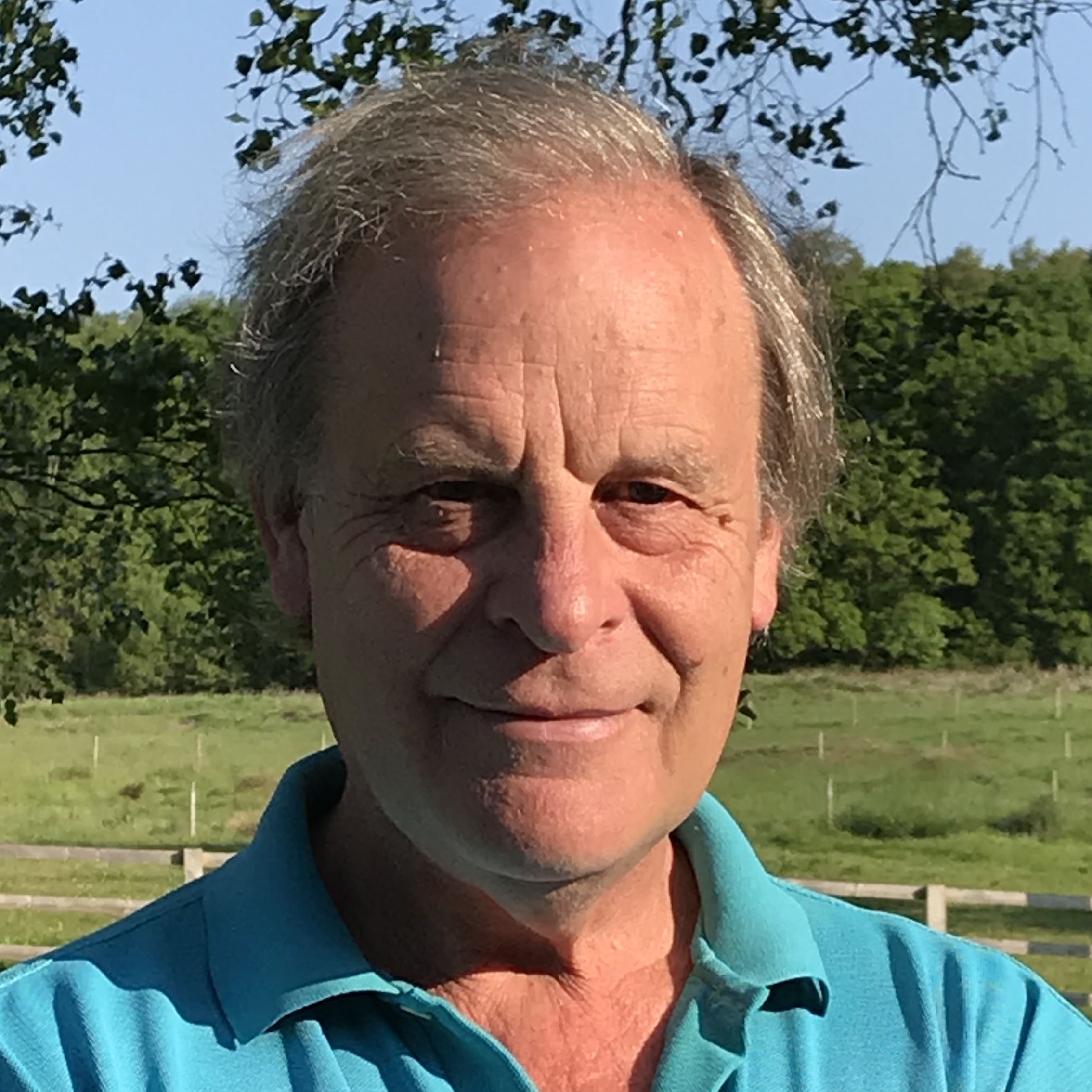 Graham Foulkes
I started work for Pan Am in 1977 as a check in agent at Heathrow airport. I then joined ATC in 1978 and was posted to Heathrow tower.

Later I moved onto Terminal Control at West Drayton and then Swanwick operating as a Heathrow approach controller and then as a Deputy Operations Supervisor before retiring in 2016.

I am a member of Alresford Golf Club in Hampshire and take 5 – 6 golf trips a year, the most recent being to Le National Paris, venue for the 2018 Ryder Cup.
Mike Sheridan
Hello I'm Mike Sheridan, or Ham's better looking twin. I was previously a TC controller, college instructor and currently Head of Training at Heathrow Airport.

I have been trying to play golf for years, thanks to YouTube I managed to get a single figure handicap, thanks to kids I've managed to lose one.
Stu Mann
Recently retired after 38 years in job. Originally from Scotland but accent has mellowed over the years.

My hobbies are golf and road cycling, hoping to travel more over the next few years.

Divorced a year ago now have a new partner on the Isle of Wight.

Have a 17 yr old daughter studying music at college, she's a drummer. Looking forward to a great few days at Celtic Manor.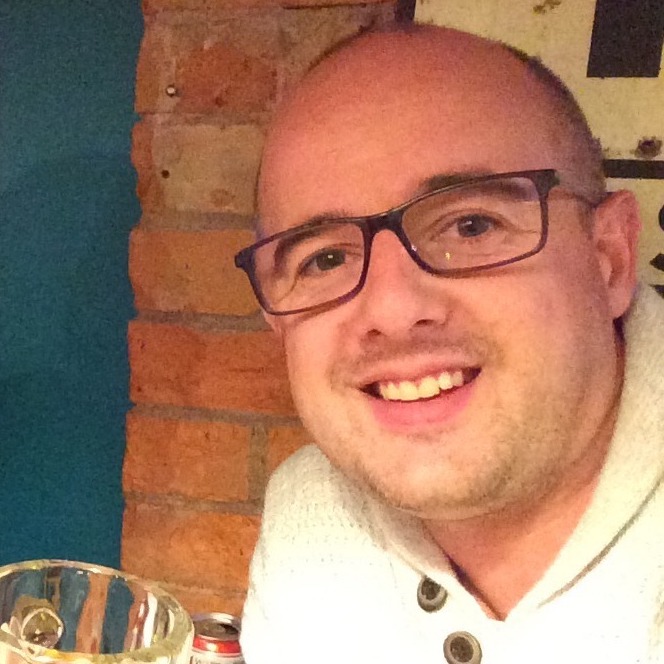 Pete Glass
Handicap: 24

Joined NATS in 2001, Posted to Area Terminal Control then moved onto the training college. A member of the BEC for 5 years I was involved in the Airports Section, Training and Licensing and Working Practices before leaving for the role of General Manager, Air Traffic Services at Bristol Airport. Recently I've moved to Heathrow Airport to be the Manager ATC.

I'm a big sports fan, a huge Newcastle United supporter! On the golf front my bad shots outnumber the good ones but the beer at the end keeps me going.
Clive Gell
Handicap: 16

Retired ten years ago after 35 years as a controller at Heathrow, LATCC and Swanwick. I thought my golf handicap would have improved in retirement, but if anything it has got worse!
Dave Carty
Handicap: 24

Probably one of the finest procedural controllers in the UK. 28 years' experience all at the Scottish and Oceanic control centre in Prestwick (PC).

Ex ATCOs' Branch Chair and National Executive member for 12 years. Recently awarded honorary lifetime membership of the ATCOs' Branch.

Looking forward to retirement and reducing handicap from its all-time high of 24.

Favourite band: Deep Purple

Sporting Hero: Andy Murray

Greatest Ryder Cup moment: Sam Torrance 18th Belfry 1985
Jim Costello
What can I say..... Born in Belfast as you can see from the picture a very proud Norn Ireland supporter. As well as being a long suffering West Ham fan!!

Best golfing moment to date, playing The Old Course.

ATC wise, started in the RAF in 1987 and then did the sensible career path and moved into civilian ATC in 1991. Worked in Area my whole career and loved almost every minute of it.

Favourite artist: Bruce Springsteen

Sporting hero: well it has to be Bobby Moore.

Greatest Ryder Cup moment: Darren Clarke's opening tee shot at the K Club.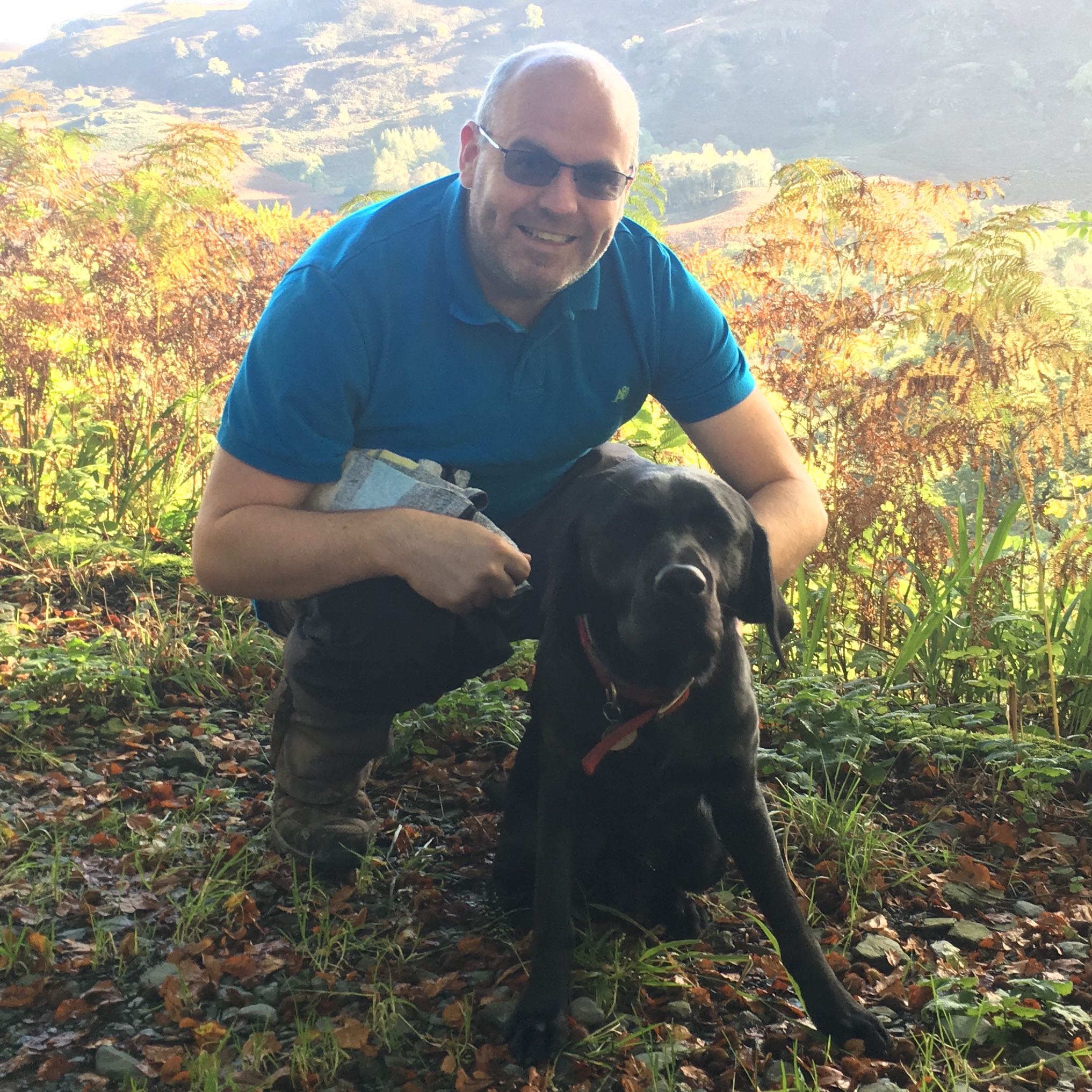 Trevor Johnstone
Handicap: 24

ATC: London TMA ATCO, North and South Valid, TU Rep for 10 years, Section Chair now for 2.

Golf Experience; Novice is an understatement, played on and off for a few years but nothing committed.

Favourite band: Coldplay

Greatest Ryder Cup moment: Any year Europe win! On a serious note, Darren Clarke at the 1st tee shortly after the death of his wife 2006. What a rousing response from the crowd.
Kevin Malam
Handicap: 24

So, I'm the Guy looking after all of your money, something for which I might add I have absolutely no qualifications whatsoever! You're just going to have to trust me.

Having retired just over two years ago from what was without doubt the best job in the world, an Approach Controller at London Terminal, I am delighted to be able to spend a few days in the UK to take part in this event. I'm very fortunate to say that retirement is for my wife Cheryl and myself synonymous with travel and we now spend a fair amount of our time, and a significant amount of the kids inheritance travelling to far flung places. South Africa, Australia, Qatar and Peru plus France have all seen our Passports at some point during the past 12 months.

When we are at home my time is filled with training and active 'callouts' for our county Search & Rescue Team, searching for vulnerable missing persons, and watching Harlequins play rugby …. badly!

Oh yes Golf, well that's another thing that came with retirement. Lets put it like this, I'm using the very first set of clubs I ever bought and they are still pretty shiny. You'll be pretty pleased if you get drawn against me. A big welcome to our friends from across the water, I do hope you all have a fabulous week.
Angus MacCormick
Handicap: 24

I am an ATCO at Heathrow Tower and have had many roles there, including a brief folly into management, but sense prevailed and now enjoy just being a jobbing ATCO, as well as a life-long trade-unionist.

I originate from the home of golf, God's own country that is Scotland, so have spent many hours in Carnoustie, Turnberry pre-Trump, Royal Troon, Muirfield, and of course St Andrews. Don't get me wrong, I've never played golf there, just spent time in the many bars. I took a year away from work in 2014 with my now wife to travel the world, and on return my golf clubs stayed firmly in storage until recently. Consequently I claim hacker status, and will be very lucky to be better than a h/c of 24.
Steve Abraham
Handicap: 7

Married father of three teenagers who retired last September after a 28 year career in ATC. I have served NATCA in various roles including Facility Rep at both JFK and Teterboro airports, Eastern Regional Liaison, and as an Air Safety Investigator. As an ASI I represented NATCA providing subject matter expertise to the NTSB during their field investigations. I am an avid golfer and have enjoyed playing golf on five continents. Prior to my ATC career I spent six years on Wall Street as Institutional Fixed Income Trader.

I am a Red Sox fan, which proves a challenge living in New York.

Favorite band is Bruce Springsteen, which proves I'm old.

Best Ryder Cup moment has to be Darren Clarke's play in 2006. It perfectly illustrates the difference between team play at the Ryder Cup and the regular play of individuals at a tournament. That is what makes the Ryder Cup so special.
Steve Weidner
Handicap: 14

I began my air traffic control career in the US Air Force in 1987. I was hired by the FAA in 1991 and worked for twenty years at Minneapolis ARTCC. For the last seven years I have represented NATCA as a national rep on various projects with the FAA, most recently as the representative for the incorporation of unmanned aircraft into the National Airspace System. In addition, I have served as the chair of NATCA's National Legislative Committee since 2009.

In my free time, I enjoy anything baseball and my favourite team, the Minnesota Twins.

Favorite Ryder Cup moment: The 1999 US comeback in Brookline.

Favorite Band: The Eagles.

Favourite sports heroes: Ted Williams, Rod Carew, Harmon Killebrew.
Bob Aitken
Handicap: 17

My favorite band of all-time is Lynyrd Skynyrd.

I love All New England sports teams, Bruins, Celtics, Patriots, Red Sox, and Revolution! Love Scotland!
Kevin Maney
Handicap: 18

Favourite band is Led Zeppelin.

Favourite sports hero would be Arnold Palmer.
Sean Careras
Handicap: 18

I am born and raised in South Florida. Love boating and playing golf. Have been working in the agency for 11 years now.
Phil Hughes
Handicap: 24

Began my career in 1986 at LEB ATCT followed by MHT ATCT and A90. For the last 7 years I have been instilling Collaboration throughout the FAA and currently am NATCA's National Rep for Collaboration.

When I am not trying to lower my astronomical handicap of 22, I can be found with my NATCA brothers and sisters solving the problems of the world sipping Johnny Walker Blue!

Looking forward to hoisting the Solidarity Cup in victory and bringing it back to the States!!!

Favorite Bev..Johnny Blue.

Favourite Band Led Zeppelin.

Grew up on an Island.
Sean Davis
Just passed the 20 year mark in ATC. Started at Burbank ATCT, had a ten year pit stop in Portland at P80 and currently am at Southern California Tracon.

I'm a huge fan of both the St. Louis Cardinals and Manchester United. And the two most influential sporting moments in my life were the 1996 US Amateur (Tiger won and I started golfing because of it) and the 1999 Champions League final.

As far as golf goes...I've been amazingly fortunate to attend the Masters, play Pebble and Pinehurst, have a boys trip to Scotland and still never had a hole in one. It's coming, one of these days.
Jim Ullmann
Handicap: 17

Retired ATC who clearly doesn't understand what it means when one "retires"; Been married for 32 years and am a very proud Dad and Grandpa, with both sons currently serving in the US Air Force.

Favourite Band is hard, as I love all kinds of music. I've been to hundreds of concerts and love live music, but listen to everything from Metal to Country, from Metallica, Godsmack and Tool, to Pink Floyd and Led Zeppelin, to Jason Alden and Carrie Underwood. Music is something that I literally believe to be a necessary part of a happy life!

I'm a diehard Futbol fan, especially love the British Premier League and my Tottenham Hotspurs! Also enjoy rooting for my Seattle Seahawks and my college teams are the University of Texas Longhorns and the University of Washington Huskies. I find College Football to be as exciting as any professional sport.

Golf wise....definitely grew up a Jack Nicklaus fan, began back in the day when you were either Pro Jack, or Pro Arnold Palmer. Also have to slash respect what Tiger did for the game of golf.

Favorite Ryder Cup moment was attending the 1999 Battle of Brookline with several friends. We were there for every day, including the practice rounds. We spent a lot of time following Sergio Garcia and Jesper Parnevik, as they were very entertaining and played some amazing matches, including a match between the and Tom Lehman and Tiger Woods. I'm sure our friends from the European side will feel remember the US's amazing comeback on Sunday and all of the surrounding controversy's!
Kyle Kirchheiner
Handicap: 7

Just hit the 10 year mark with NATCA/FAA. Worked at Sanford ATCT, Tamiami ATCT, and now Ft. Lauderdale Int'l ATCT.

Highlight of personal golf for me is shooting even par on the Old Course at St. Andrews and 6 over at Pinehurst No.2.

Favourite Ryder Cup moment - When the USA wins.

Favourite sports figures - Ken Griffey, Jr., Derek Jeter, Tiger Woods.

Favourite Band/Artist - Eric Church.
Andy Lewis
Handicap: 12

Retired 3 1/2 years ago after 32.5 years. I have held numerous positions in NATCA over the years, probably the most rewarding times of my career.

I love playing golf and hockey.

Went to one Ryder Cup 1995 in Rochester. It was great watching pros take double bogey from the thick rough! I said "I've got that in my bag".

My favorite band by a long shot is Led Zeppelin.

I am looking forward to the competition, I'm sure it will be a life long memory! Go team USA! ????
Moe Scoville
Handicap: 10.9

I am a 2nd generation controller. My dad has been retired over 30 yrs!!

Not Ryder Cup but favorite golf moment is going to 2001 Masters on a Thursday. Watched Arnie, Jack and Gary Player on Amen corner. Gary and Jack stuck their 3rd shot on the par 5. Arnie threw a wedge in tighter and spun it back to almost off the green. Jack and Gary were giving Arnie a hard time all the way to the green. Arnie lipped out the 60-70 ft birdie put!

Favorite band is Rush. Have seen them about 20-25 times.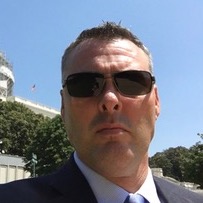 Stan Parulski
Handicap: 24

I started in air traffic control in the US Marine Corps and Have been a controller for 23 years. After starting at Camp Pendleton California, I've worked at South Bend, Indiana, Atlanta, Georgia and am now in Pensacola, Florida.

I represent NATCA's Southern Region on the National Legislative Committee.

My favorite athletes are Michael Jordan, Tiger Woods, and Larry Bird.

I'm a life long, rabid, Notre Dame football (American Football) fan.

Favourite Ryder Cup moment: Justin Leonard's putt on #17 in 1999 that won the cup for the Americans.
Jen Van Rooy
I was born and raised in Buffalo NY. I thought I was going to work in fashion and design and ended up wearing a headset and talking to airplanes. I absolutely love being an Air Traffic Controller and can't think of a better job for myself.

I started volunteering through the NATCA Charitable Foundation in 2010. I find it rewarding to help charities that I'm or my peers are passionate about. We've made a difference in so many lives over the years and will continue to do so.